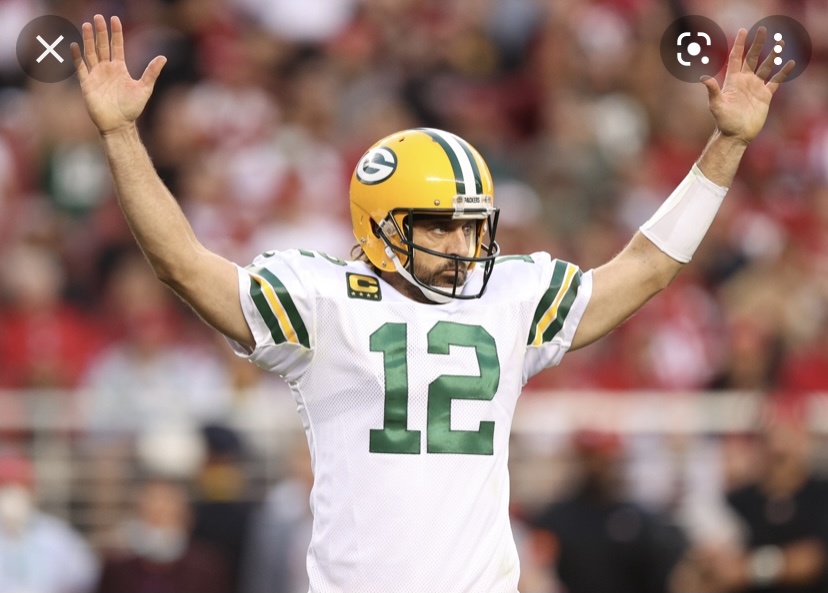 Week 1 Studs and Duds Report
The dust has finally settled and the much anticipated PML season has finally kicked off. Many of the PML coaches and coordinators were forced to find new homes following the conclusion of the Madden 21 cycle, while some were fortunate enough to stay put in their previous addresses. We also have a handful of new faces who are joining the prestigious fraternity of PML coaches in an attempt to hoist the coveted Lombardi Trophy. With that being said, lets lace up the cleats, and buckle up those chins straps for several months of exciting PML Football. Week 1 was filled with some impressive outings from several signal callers and running backs, as well as some not so great performances. Let's take a look at those players in our weekly Studs and Duds report.
Week 1 Studs QB
1.Aaron Rodgers QB Green Bay Packers
   24-26 488 Yards 5 TD 1 INT
The future hall of famer Rodgers was magnificent throwing for 488 yards and 5 scores as the Packers were able to roll to an opening week victory on the road over the New Orleans Saints 45-30.

2. Cam Newton QB Carolina Panthers 
     34-41 384 Yards 4 TD 1 INT
     36 Yards Rushing 1 TD
The Panthers usual run heavy offense flipped the script in Week 1 and did their damage through the air. The former MVP Newton was nearly perfect as he threw for over 380 yards with 4 scores and added 1 score with his legs but it wasn't enough as Carolina fell to the visiting New York Jets 45-41.
3. Tua Tagolovoia  QB Miami Dolphins  
    12-19 241 Yards 3 TD 1 INT
The south paw Tagolovoia out of Alabama was efficient throwing for 3 scores as the Dolphins routed their division rival the New England Patriots on the road in Foxboro 41-14.
Week 1 Duds QB
1.Justin Fields QB Chicago Bears 
    6-15 106 Yards 0 TD 6 INT
The rookie Fields had a brutal start to his pro career as he turned the ball over 6 times in a 38-7 loss on the road to the Los Angeles Rams.
2. Mac Jones QB New England Patriots
    16-29 177 Yards 0 TD 4 INT
The Patriots search for a signal caller to replace the future hall of famer Tom Brady is off to a rocky start. The rookie Jones out of Alabama had a case of the rookie jitters as he turned the ball over 4 times in a 41-14 loss in Foxboro at the hands of the visiting Miami Dolphins.
3. Justin Herbert QB Los Angeles Chargers 
    17-26 182 Yards 1 TD 5 INT
The high powered offense of the Chargers and Herbert were unable to get going in Week 1 as he turned the ball over 5 times as they fell on the road to the WFT 41-20
4. Lamar Jackson QB Baltimore Ravens 
    12-27 164 Yards 0 TD 1 INT
     27 Yards Rushing 
The dual threat Jackson was pedestrian at best as he failed to eclipse 200 all purpose yards as the Ravens were routed on the road at the hands of the Las Vegas Raiders 41-17.
Week 1 Studs RB
1.Michael Carter RB New York Jets
    246 Yards Rushing 3 TD
The Rookie running back Carter bursted on to the scene in impressive fashion as he racked up over 245 yards on the ground with 3 scores to lift the visiting New York Jets to a victory over the Carolina Panthers 45-41 in Charlotte.
2. Dalvin Cook RB Minnesota Vikings
     212 Yards Rushing 4 TD
     2 Reception 25 Yards
The superstar running back looked to be in mid season form as he was able to hit pay dirt 4 times and tally over 230 yards from scrimmage in a decisive road win over the Cincinnati Bengals 48-23.
3. Derek Henry  RB Tennessee Titans
  125 Yards Rushing 4 TD
     1 Reception 59 Yards 
The NFL's leading rusher from a year ago didn't skip a beat as he was over 100 yards with 4 scores as the boys of Music City rolled to an impressive week 1 victory over the visiting Arizona Cardinals 45-21.

Week 1 Duds RB
1.Philip Lindsay RB Houston Texans 
    11 Carries 34 Yards
    3 Reception 28 Yards
The newly signed running back for Houston struggled to get going in his first outing with his new franchise as the Texans fell 27-10 to the Jacksonville Jaguars.
2. James Conner & Chase Edmonds  RB Arizona Cardinals  
     10 Carries 35 Yards
The Cardinals running back tandem were stopped in their tracks combining for 35 yards on the ground in a 45-21 loss on the road to the Tennessee Titans.
3. Miles Sanders RB Philadelphia Eagles
    9 Carries 27 Yards
The shifty Sanders was unable to get anything going on the ground in Week 1 as he was held to 27 yards in a road loss  29-24 to Matt Ryan's Atlanta Falcons.