Indianapolis (1-0) was coming off a back-and-forth battle with NFC West Powerhouse Seattle Seahawks in Week 1. Week 2 would provide another challenge vs the Los Angeles Rams (1-0) and newly aquired QB Matthew Stafford. NFL Media predicted another close game for the Colts, but nobody could have expected the type of game you see once in a generation, or even a lifetime.

This week the Colts coaching staff made the decision to start 2nd Year Defensive Back Isaiah Rodgers at Nickel, since that is their base defense. Rodgers' speed and ability to change direction gave the team a much needed speed boost in the secondary, that was struggling vs the Pass in recent seasons. However, where Rodgers would shine was not only on the defense, but through Special Teams.

Late in the first quarter, Colts up 3-0, Los Angeles was at their own 39 yard line and was forced to punt. Waiting at the six-yard-line was Rodgers' who decided to make a play of his own by fielding the kick inside the 10. After making the intial group of defenders miss, Rodgers had a clear path to a 95 Yard Punt Return Touchdown to give the Colts a 10-0 lead.

After the 2 minute warning, Indy was only up 3 after a late 2nd Quarter Touchdown by LA made the score 17-14, but that would change in the next ten seconds. Rodgers got his opportunity to return another kick, and would make defenders miss again on his way to a 96 yard kick return Touchdown, giving the Colts full momentum. This would be his 2nd Kick Return TD this season, after he returned one vs Seattle (also at the very end of the first half).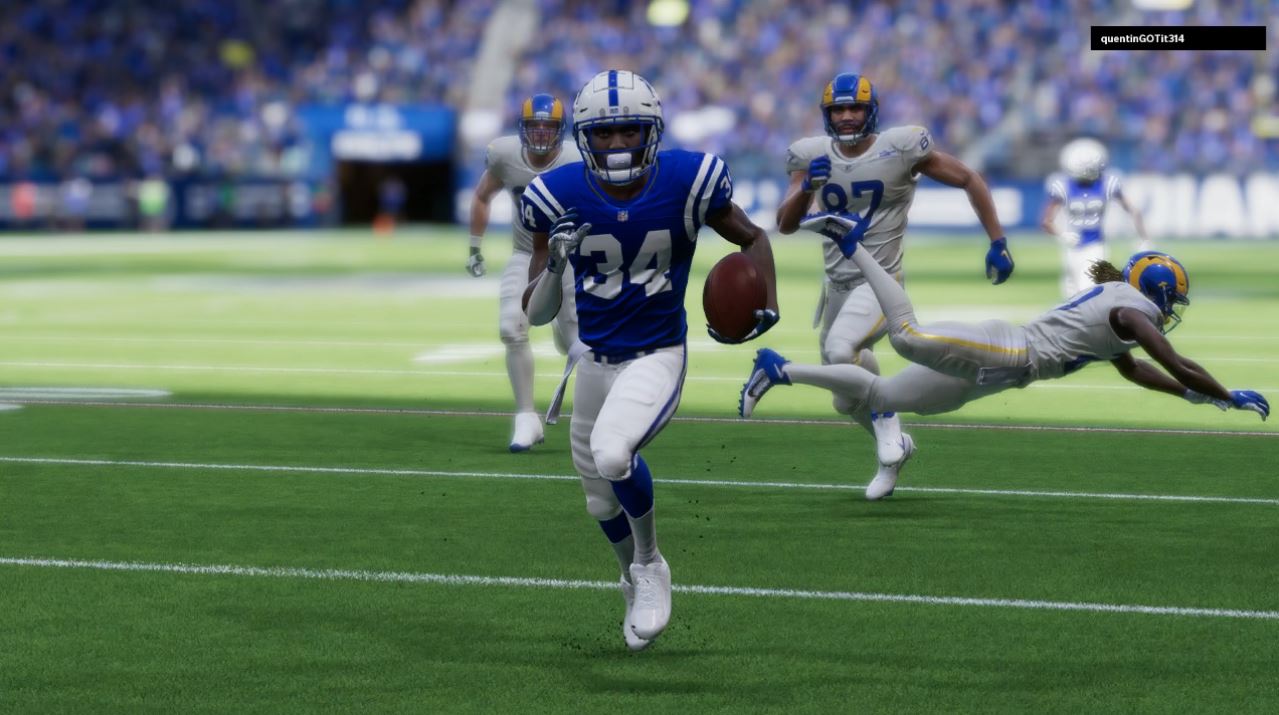 With the Colts now up 31-14 under a minute remaining, the Rams were forced to get some yards before half to attempt a FG, but once again Rodgers was there to make a play. With only 16 seconds remaining in the first half, the UMass Alumn intercepted Stafford and took it back for a 56 yard INT return TD. His 3rd Return for a TD in a single game (NFL Record).

When asked after the game how it felt to return THREE Touchdowns in a single game, Rodgers was only focused on one task, a win. .."It felt great, but the win is what I care about the most." Rodgers would also go on to joke about the importance of Special Teams. "At the end of the day, Special Teams needs love too. We change the game as much as those Quarterbacks". As of now, Rodgers is a front runner for Pro Bowl nods on Special Teams.

One other noteable standout for the Colts was Running Back Jonathan Taylor. Taylor gave Indy a steady dose of the run game, allowing them to keep momentum and the ball. He would finish with 110 Yards on 26 Carries and 2 Touchdowns.

Indianapolis would go on to win 51-28 after a late offensive surge by the Rams. They are 2-0 and have their biggest matchup of the season next week against Tennessee, who is also 2-0.