The Miami Dolphins suffered a heartbreaking loss to the Buffalo Bills in the playoffs despite a miraculous comeback that could have sent them into the next round had it not been for a 50/50 pass that Russell Wilson should have just ran in himself. Miami still made the playoffs in season two after just barely missing the playoffs in season one after suffering a humiliating loss to the computer Patriots in week 18 of season 1. Coach Fallen wanted to improve his defensive line heading into the draft. He was not satisfied with his teams ability to get after and take the quarterback last season. Miami came into the draft with 8 selections, but they made a few trades during the draft, and ultimately they selected six players that they believe will get them back to the playoffs this upcoming season.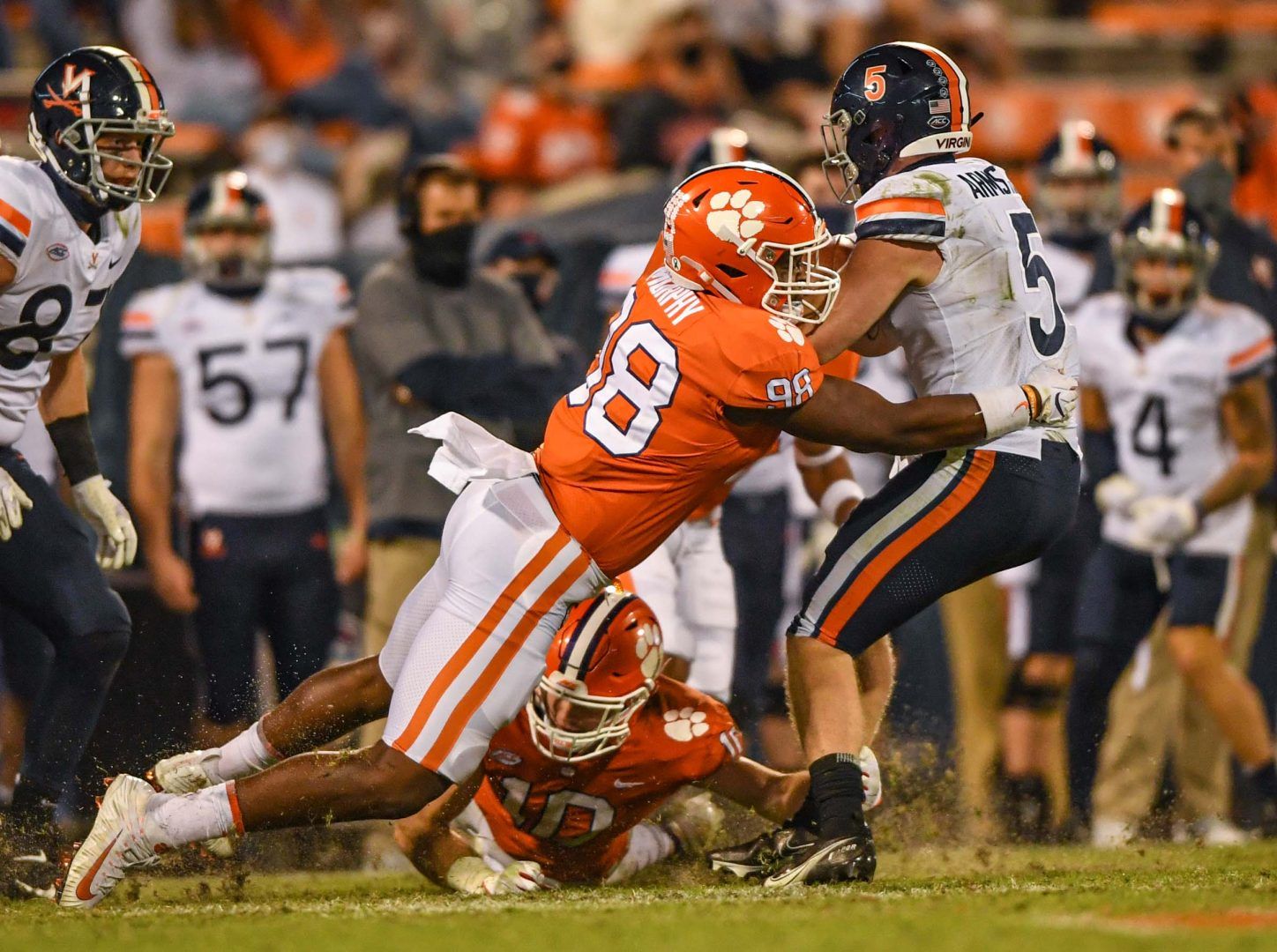 1.18 Defensive End Myles Murphy –
The Miami Dolphins were able to move from the 13th pick back to the 18th pick and pick up a second round selection. Despite moving back, they were able to draft Myles Murphy all along. Murphy fell a bit too hard despite being projected to go in the top 10 in most mock drafts. The Dolphins are planning on starting Murphy opposite Emmanuel Ogbah. There was some concern that because Clemson's defensive line was stacked with talent that Murphy could get swallowed up on his own and unable to defeat being double teamed. The Dolphins were able to infuse their older defensive line with what they hope to be a superstar pass rusher.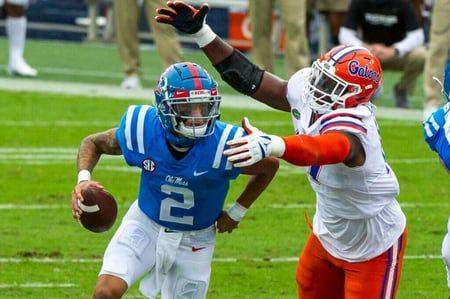 2.21 Defensive Tackle Gervon Dexter –
Gervon Dexter really fell from grace. He was a first round talent that has one of the best chances to get a development trait in thanks to Florida's performance this season and their ability to produce hall of fame players. Dexter was slightly lower rated than the Dolphins had hoped, but he will be able to come in at second on the depth chart behind Sheldon Richardson.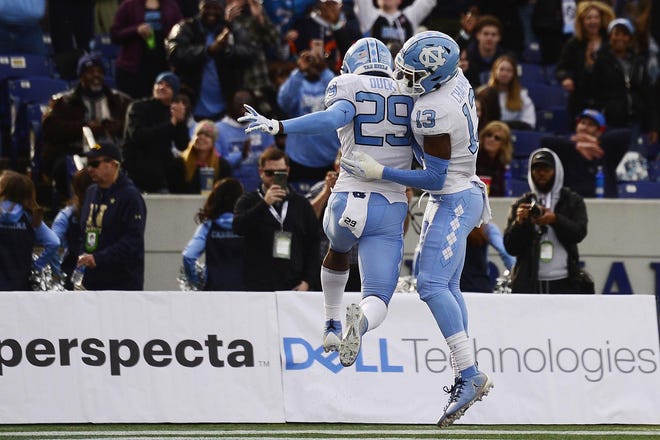 3.3 Cornerback Storm Duck
The Miami Dolphins and the New Orleans Saints were in contact with one another in the first round of the draft trying to come up with a trade for this selection. The Dolphins had an eye on a few players, but they couldn't believe how far Storm Duck had fallen. They traded 3.15 and two 5th round picks to the Saints, but their investment was well worth it. Storm Duck is a first round talent and one of the best players in this year's draft class. He's going to see a lot of time on the field his rookie season.
4.20 Wide Receiver Mark Pope
5.2 Right Guard Asim Richards
7.20 Quarterback John Bachus III
The latter rounds of the draft were used to fill in the open spots on the roster. Mark Pope is a little slower than what the Dolphins were hoping for, but he has the potential to challenge Davante Parker and Sterling Shepard as the primary slot receiver.
Average Overall of the Dolphins Draft Class – 69.5 
The Dolphins really hit on Myles Murphy and Storm Duck, but the other four draft picks will need some building up before they can really do some damage on the field.