The Miami Dolphins fell just short of making the comeback against the Bills in the playoffs and despite the disappointing loss, Coach Fallen said that there was a lot to like about what the team accomplished last season. Coach Fallen wanted to get better on defense, so the Miami Dolphins made trade acquisitions and signed particular free agents to make that happen.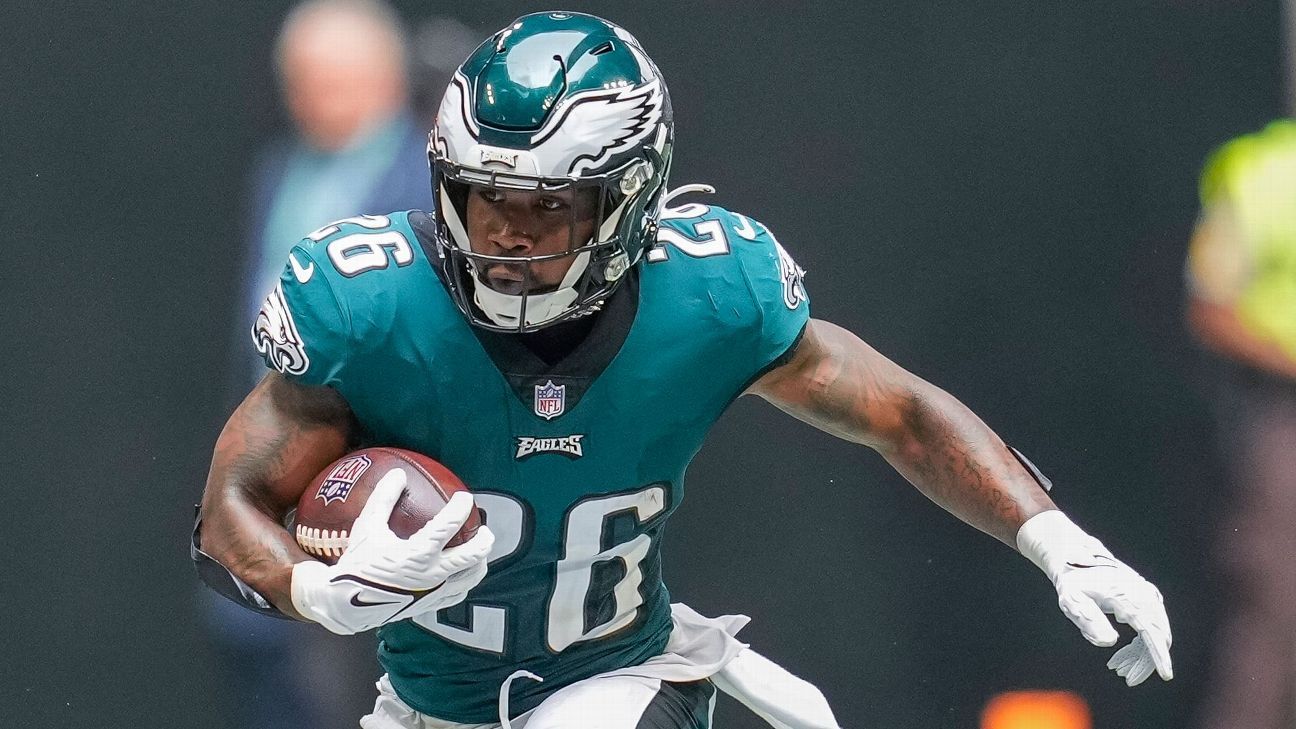 Free Agent Signings –
Halfback Miles Sanders – 5 Years for $35.45M
Wide receiver Sterling Shepard – 1 year for $4.75M
Defensive tackle Sheldon Richardson – 1 years for $5.64M
Middle linebacker Lavonte David – 2 years for $31.3M
Coach Fallen has been wanting to throw in more dual back formations into his playbook but he was waiting on the right second back with pass catching abilities to make the formations worthwhile. The Philadelphia Eagles let Miles Sanders walk in free agency after coming up just short of winning the superbowl and despite a few other competitors, the Miami Dolphins were able to offer Sanders a contract that will keep him in Miami throughout the cycle. Sanders isn't a burner, but he is elusive and shifty enough to compliment Savon Ahmed. Coach Fallen has a tendency to call plays that ask his halfbacks to catch the ball a lot and having two pass catching halfbacks on the roster is a godsend. Jaylen Waddle is the youngest receiver on the Dolphins and Will Fuller and Devante Parker on the backend of the careers, the Dolphins brought in another older pass catcher in Sterling Shepard just in case there was an injury to one of their starters.
The Miami Dolphins signed Lavonte David to sure up the middle of their defense. David is 33 years old, but he has the attributes of a younger linebacker. His 85 speed and 89 acceleration will help against the run and on early downs against the pass, David isn't expected to play in most nickel or dime formations, but he will have a chance to prove himself in week 1 with Jerome Baker still on the sidelines. The Dolphins also brought back Sheldon Richardson who will be asked to mentor defensive end Myles Murphy and defensive tackle Gervon Dexter. Richardson isn't expected to see much of the field barring an injury on the defensive line, but his vast experience in the NFL will help the development of the Dolphins young rookies.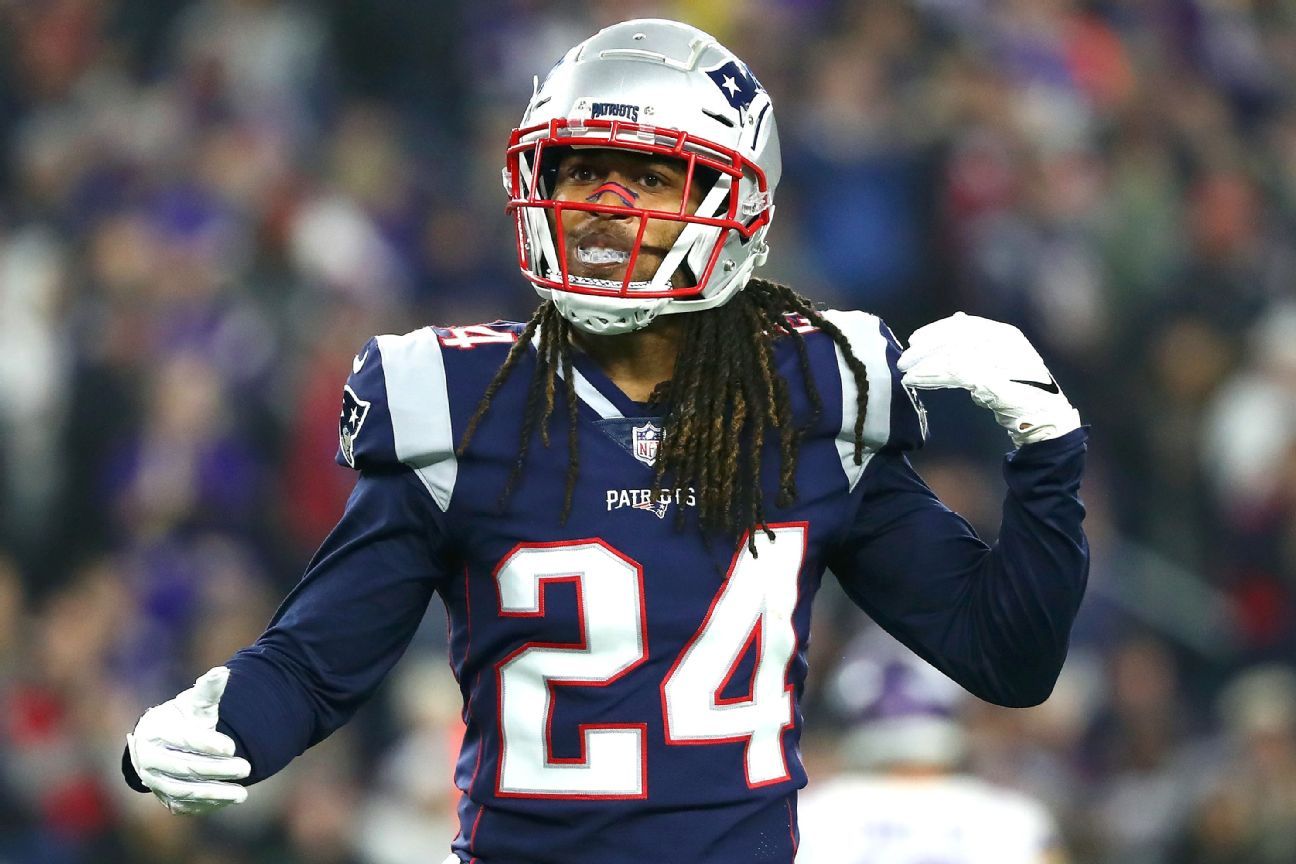 The Miami Dolphins also made four trades this off-season and that is the most trades we have ever seen in one off-season by this franchise, but their most surprising trade came when they reached out to their division rival and offered them a first round selection for dynamic cornerback Stephon Gilmore.
Incoming Players –
Cornerback Stephon Gilmore
Cornerback Josh Jobe
Tightend David Njoku
Outgoing Players –
Wide receiver Lynn Bowden
Cornerback Byron Jones
The Miami Dolphins traded away their first round pick to the New England Patriots to acquire Stephon Gilmore. The Dolphins have struggled on defense the past two cycles and they wanted to make sure they added dynamic players in order to get ready for their difficult schedule in season 3. Gilmore is expected to play on the outside in base formations and then rotate to safety in nickel and dime situations. The Dolphins also acquired cornerback Josh Jobe after swapping first round picks with the Tennessee Titans. Josh Jobe was drafted in the first round last season and the Dolphins are planning on using him as an outside defender in nickel and dime situations. Stephon Gilmore and Noah Igbinoghene are expected to be the starting corners in base formations. Byron Jones was a cap casualty and the Dolphins knew that his $17M salary this season and next meant that they weren't going to be able to sign everyone they wanted, so sending him to Cleveland became a real possibility when they offered tight end Njoku in exchange. David Njoku is a very solid player and the Dolphins needed a dynamic second tight end for their two tight end base formation on offense. Lynn Bowden never got the playing time that he deserved in Miami, so the Dolphins sent him to Las Vegas where he will be valued and be able to create more productivity than he ever could with the Dolphins.