32 Mac Jones
It was a clear and obvious choice that mac be rated the worst starting quarterback in PML . He is so bad that nef tried to believe in Joe Milton bro 😂😂 . Mac is so lucky that nef got to him because any other coach and he would've be in a free agency now . 
31 Trey lance
Trey didn't take the step the front office envisioned when they traded so much away to get him . It's a make or break year for Trey and we all pretty much know with the coach in San Fran it will be break . He would be a great back up for Lamar .
30 Justin herbert
Justin Herbert hasn't been where he was advertised to be and we all know that's coaching. I know Justin had to be kicking himself on team selections when he found out HD will be controlling him after having a cycle with Z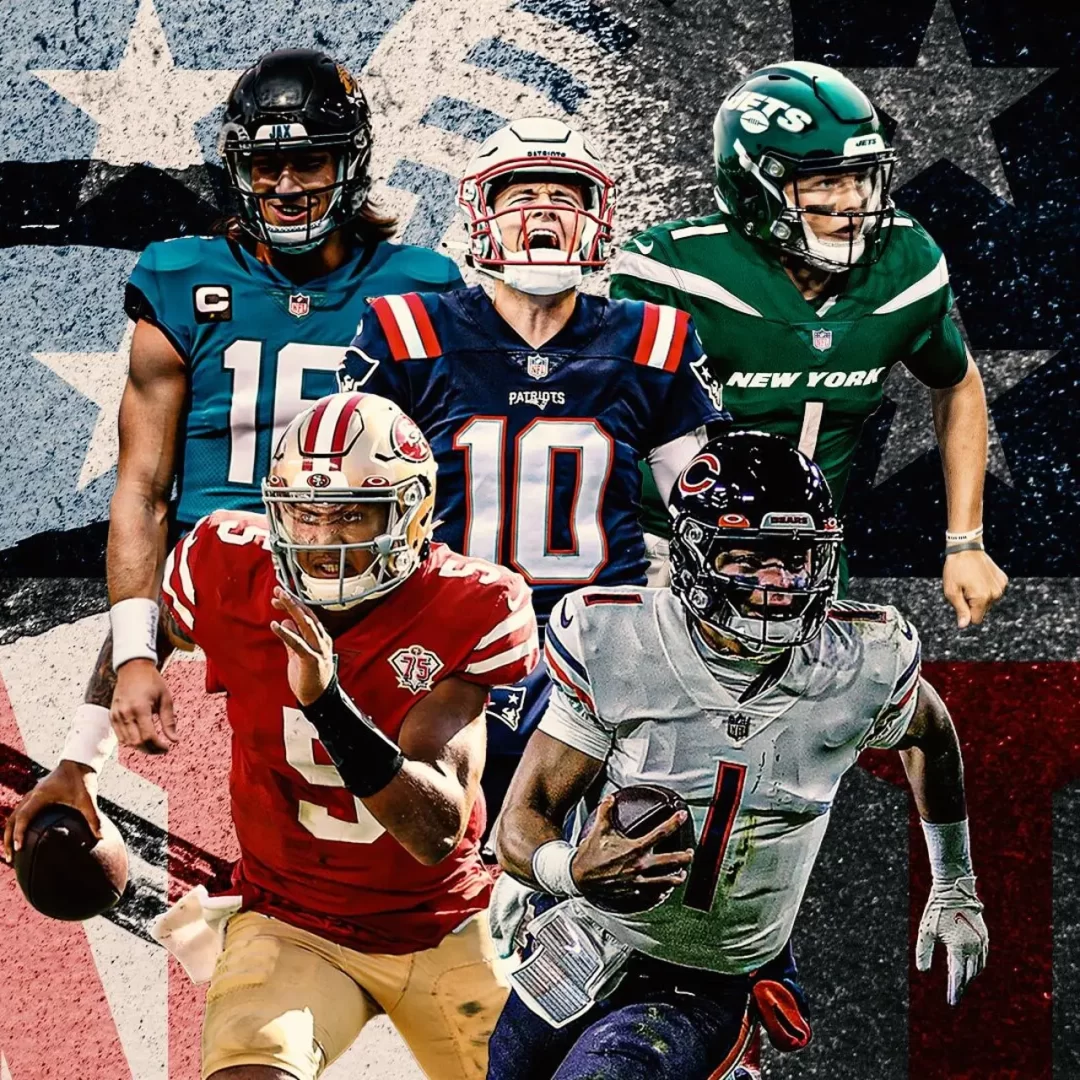 29 Tua
Poor tua , his head coach really never gave him a chance . Now he is sitting in Pml no man's land . Nobody wants him and he is clearly on his way to being a career back up
28 Baker mayfield
It's gonna be very interesting to see if Coach curt can resurrect this man's career but as of now this looks like nothing more then a bridge QB . curt was happy af in the preseason but i think those dots turn into zig zags in the regular season.
27 Jalen hurts
Jalen had one of the best supporting cast offensively to start the cycle, but it clearly didn't help any because he was less than stellar to say the least. Then he got the best running back in the game and played worse. It's clearly the coaching.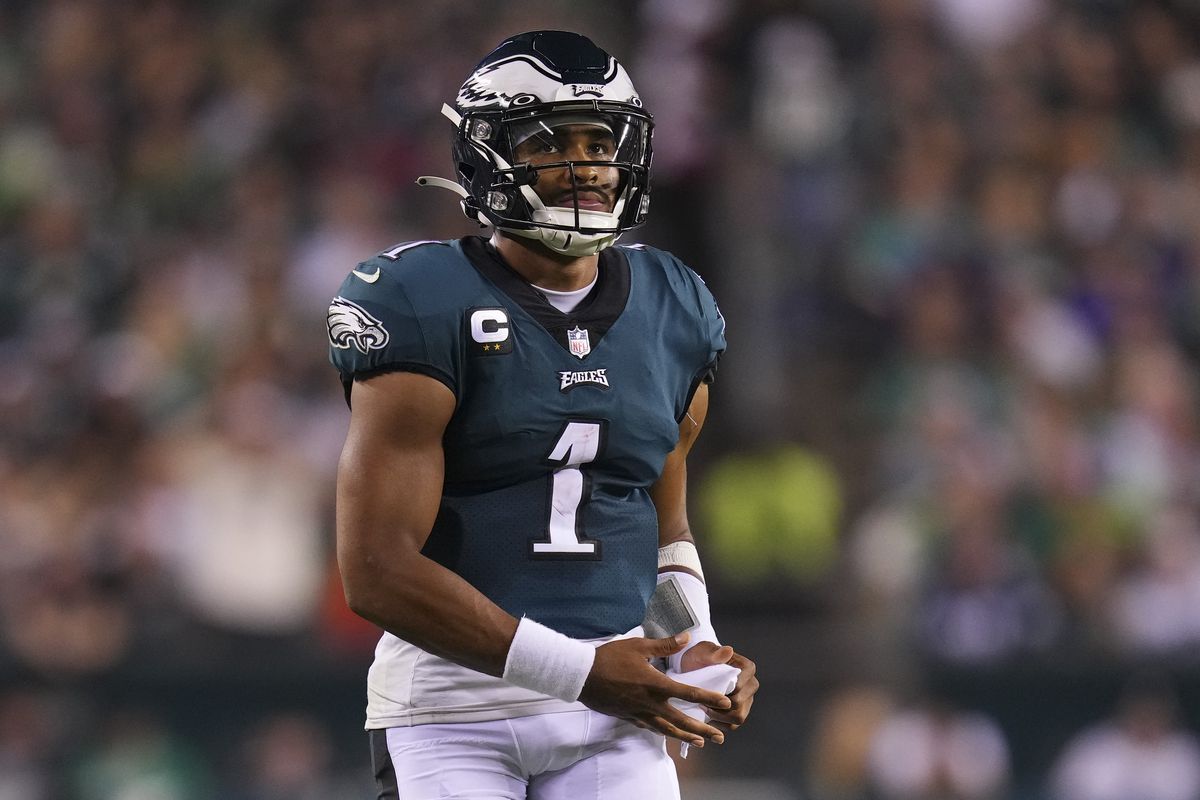 26 Desmond ridder
Desmond had a tumultuous first year, but things are looking up now that he has Jonathan Taylor behind him. Also, his coach has been putting in attribute request for him.
25 Deshaun Watson
It's safe to say the Browns are not getting a good return on their investment with Deshaun Watson. Deshaun cost the seventh pick of the draft, even though commissioner JT lifted his suspension because he And i quote said "these hoes lying"
24 Trevor Lawrence
While Trevor has all the physical tools to be a good quarterback, his confidence is shot as the new jaguar regime never believed in him from the jump, and he shipped off to a team with no offensive line. It's gonna take a miracle of fixed sportsbook bets to salvage his career.
23 Kyler Murrey
The real Kyler Murrey would be sick right now to know that he is the 23rd best Qb in a madden franchise league but it's the truth. D.Lloyd burned that man to the ground all because he doesn't like him in real Life .
22 Will Levis
Will comes in not as good rating wise like we all feared, but I think this is a good thing because now he has no expectation and that could help him coming into the season in which he wants to prove that he is the starting quarterback in PML
21 Zach Wilson
Zach has been terrible in PML just like he has been terrible in real life. His coach hates him so it won't be long before they move on but I'm hearing his coach still thinks he is worth a first round pink, even with quarterbacks like phil J who you can get in the later rounds . If that price won't go down Zach will be his Qb for the cycle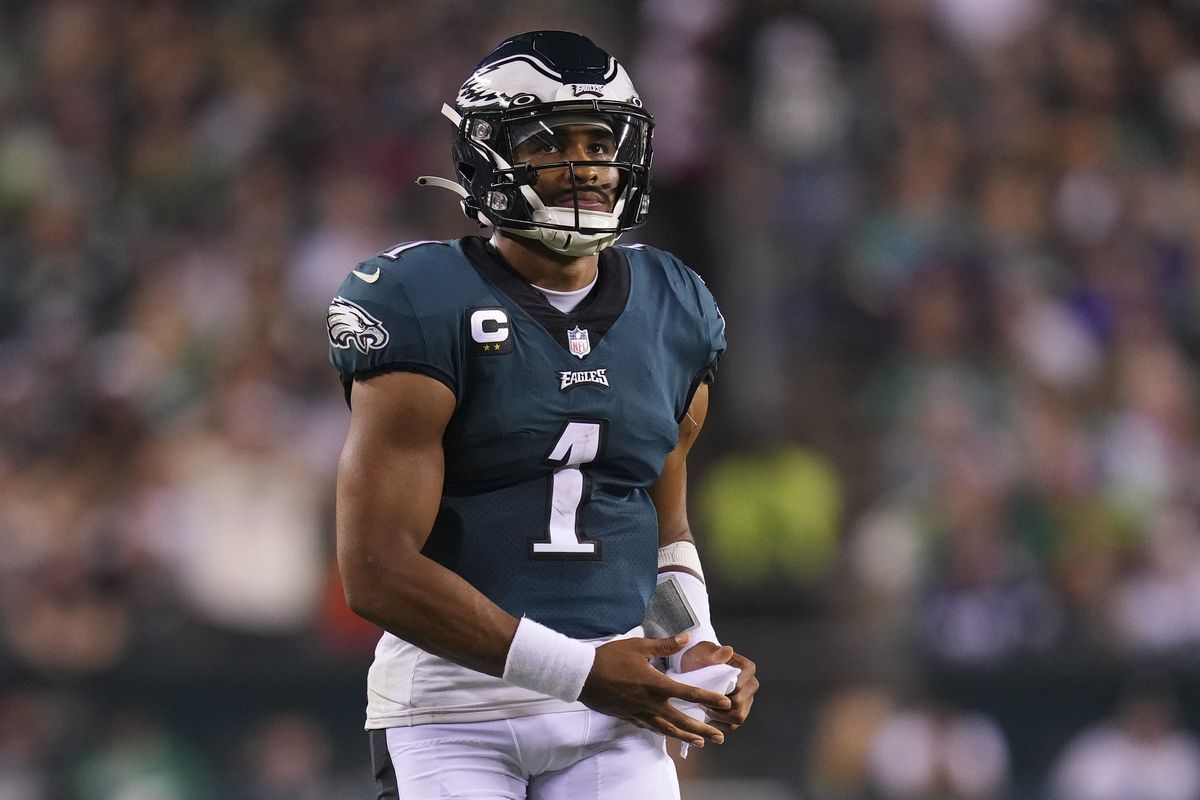 20 Jamie's Winston
Jameis Winston didn't play bad last season and now he has a coach who truly believes in him , so much so that he traded for Deebo Samuel in resigned Odell Beckham Jr. also trading for Alvin Kamara he has given Jameis Winston all the tools to take the next step finally after 100 years
19 Anthony Richardson
Anthony Richardson comes to a young team but a team with a coach who won't let him kill his abilities. Coach JT will bring him in very slow and make sure to lean on CMAC to take the pressure of Anthony. This is why Anthony even as a rookie, isnt rated bad on this list
18 Russell wilson
It's crazy to see a Qb who kept his X factor and led his team to the playoffs be at 19 but coach deebo has been so open about his hate for Russell . He is gonna keep him sure but he will always try to win in spite of him not because of him.
17 Malik Willis
Malik didn't have a great rookie season by any means, but he did show flashes of his potential, and now with a real runningback, and a few other key pieces mixed with an excited head coach , Malik could take another step forward, and maybe even challenge for a playoff spot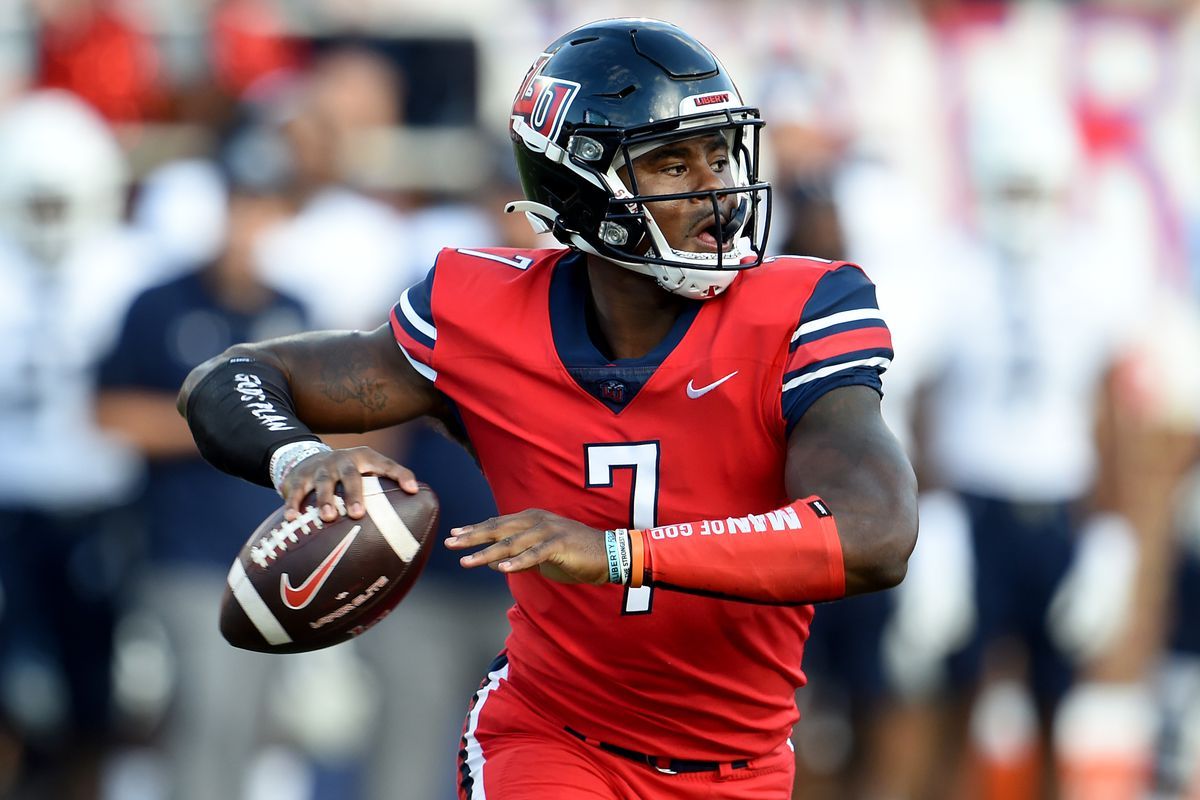 16 Derek carr
Derrick didn't have the season he envisioned when getting his bestie Davante Adams but luckily the run game saved him in most cases but if he wants a playoff spot he has to step up.
15 Josh allen
Is crazy to think Josh Allen is rated this low, but it is what it is. He threw more interceptions than touchdowns, and then has not put together a string of more than two or three good games in a row and was eliminated in the wild card and now i don't even think the roster is as good as the opening roster .
14 Devan Leary
You may look at this ranking  for rookie and think it's too good but I don't agree i think it's perfect cause Viking coach will do what it takes to make sure he doesn't fail
13 Bryce young
After watching Bryce in the preseason, I'm very confident he will have a good season. His coach has implemented a lot of quick passes and three-step drops to make sure he stays upright most of the season.
12 Dak Prescott
Dak had a good season, but it could've been better. Jefe has figured out exactly what dak needs to make sure dak takes the next step and that's developing more weapons around him pick ups like Brevin Jordan will pay big dividends 
11 Pat Mahomes
Pat Mahomes put up Good numbers with Jack at the helm expect more of the same this year with the Chiefs coach being more comfortable slinging that pill and Pacheco being more developed .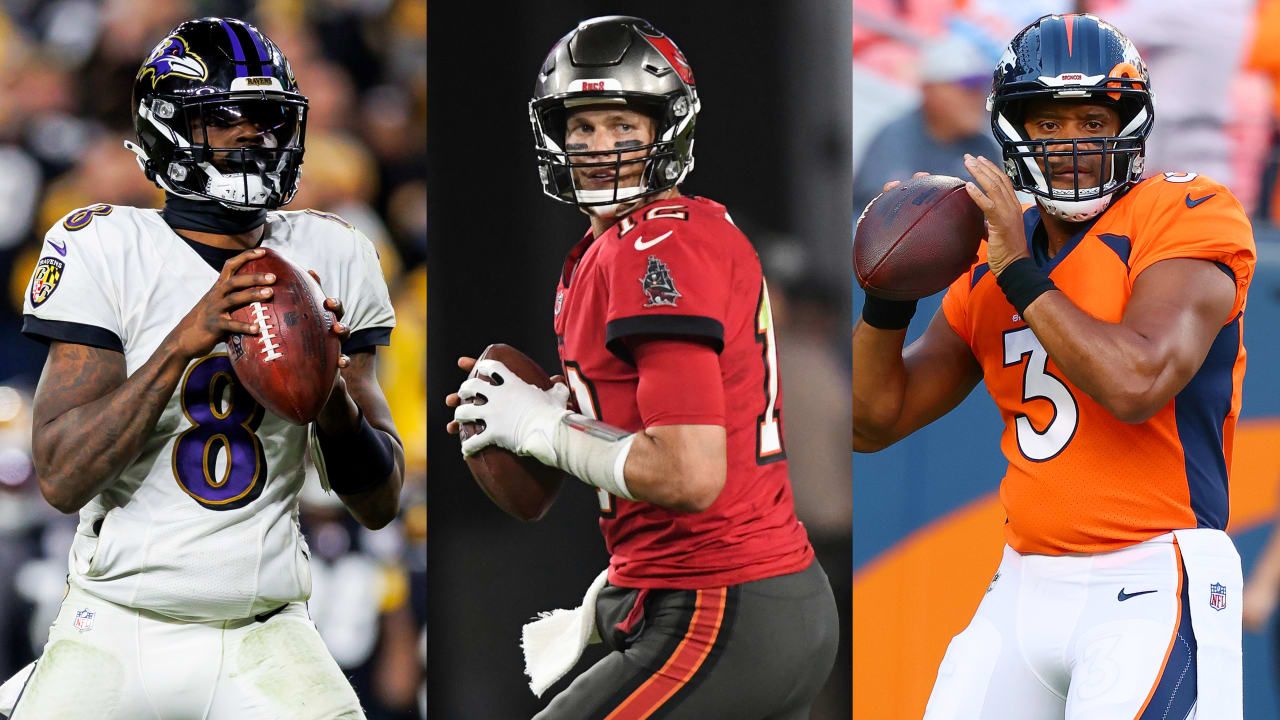 10 Cj stroud
CJ Stroud is my highest rated rookie for good reason cause coach Z is a prescision Passing killer who made it look easy with drew lock on the way to the divisional round . now with a quarterback with real ratings the sky is definitely the limit
9 Daniel jones
Daniel Jones has shown he can be a successful, starting quarterback. be on the lookout because Cook got him cheap for the rest of the cycle and can pump attribute request in him and have a dog at quarterback for the lowsky
8 Aaron Rodgers
Aaron Rodgers showed  that he hasn't lost a step and he told King Mike F you I'm not retiring let's go get this ring . And Mike has no choice but to honor and Rogers request because he has no other choice. Plus it helps that Aaron  is still elite.
7 Justin fields
Justin Fields had a very solid sophomore season but now I expect an MVP like jump with additions of QuintonJohnston, Julio Jones, a better Cole kmet and David Montgomery
6 Matt Stafford
Matt Stafford got some abilities and Matt Stafford still has DK controlling him. He also now has a full season with Cooper Kupp and Mike Thomas and new running back in mile Sanders.
5 Jordan love
This will probably be the biggest jump We see from a quarterback from year one into year 2. Jordan love lead the Jacksonville jaguars to the number one seed in the AFC now he gets DJ Moore . a souped up Christian Kirk return man and an even better home run hitter in Travis ETN.
4 Sam Howell
It's crazy to say, but this 70 overall quarterback Has to be this high on the list because he brought his team all the way to the NFC championship . with a year of AR emerging targets like Jahan Dotson a better run game from Brian Robinson. There is no doubt Sam howel is a top 10 quarterback in PML
3 Joe burrow
What can i say about Joe Burrow that everybody doesn't know already. the Bengals coach showed that not only could he sling the rock with Joe Burrow he could take care of the ball with Ja'Marr Chase, being the best receiver in PML. What's the next for Joe cool ? I would think his eyes are on the Lombardi troph to bad the next Qb owns him
2 Lamar Jackson
I'm not being bias here, but it's clear Lamar Jackson is the best quarterback in PML i just put him at 2 cause i respect goats . Yes he lost in the Super Bowl but he made it while carrying his team the whole way lamar counted for over 3500 yards passing and over 1200 yards rushing getting 57 total touchdowns on his way to a record-breaking season and an MVP . now he comes into the season with better wide receivers because last year his best receiver was 76 overall . now with the emergence of Rashod Bateman, a 6 foot five demon AT Perry and speedster Jordan Addison. This may be an even better Lamar than last year.
1 Tom Brady
What can you not say about the goat. Winning his eighth Super Bowl ring. A lot of people would say Leonard Fernette won the championship but Tom made the throws down the stretch that whole playoff run to cement himself as the greatest athlete in modern history.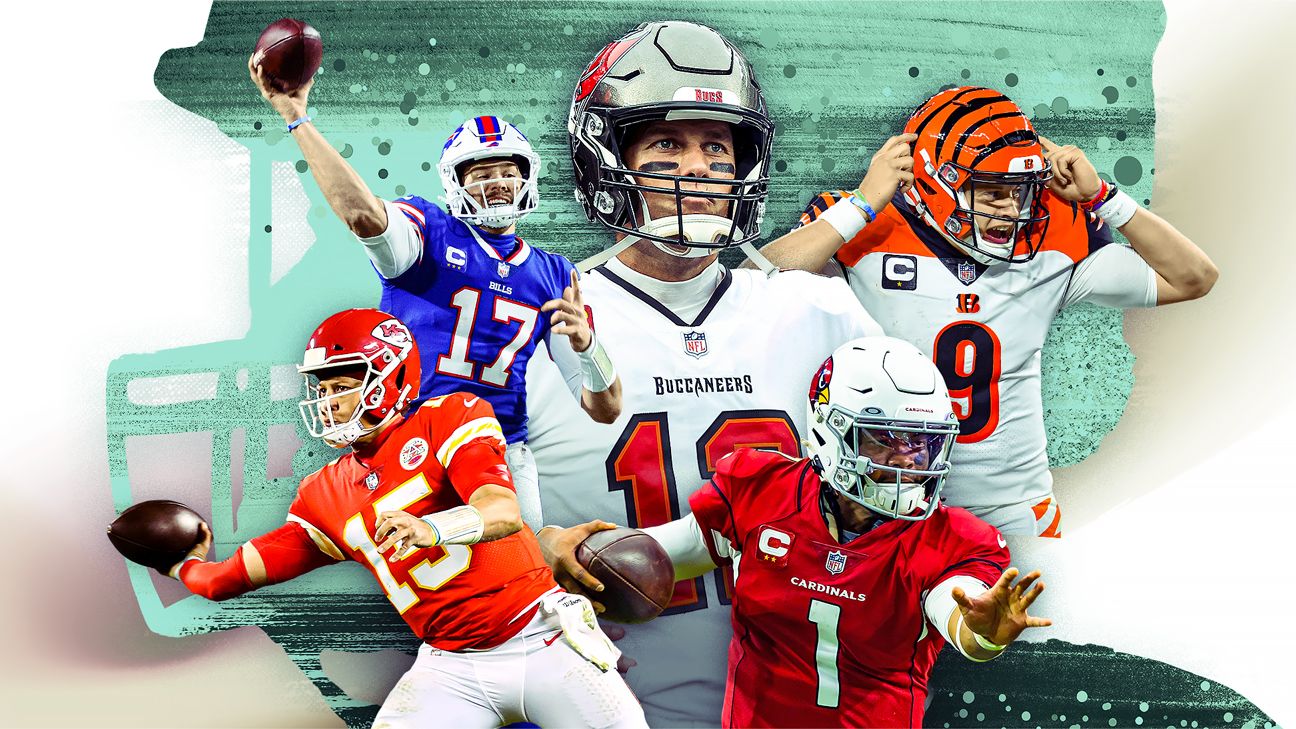 Z-stars Top 5 QBs
5. Joe Burrow: This may be a surprise at number 5, but it's very close. While Burrow doesn't have the elite throw power that the other guys on this list have (only 87), his accuracies and abilities more than make up for it. His short and medium accuracy both start at 97, making it nearly impossible to miss a throw if you time everything correctly. He also has one of the best abilities of the game in Fearless, making him immune to any defensive pressure penalties as long as his feet are set. You'd be surprised how many throws are affected by those. He also has set feet lead and sideline deadeye, making him even more dangerous.
4. Aaron Rodgers: Even in his late 30s, ARod is elite. His XF prevents AI defenders from being able to intercept his passes, he has gunslinger AND pass lead elite, and he can make adjustments twice as fast as a regular QB. The only real knock on ARod is his contract paying him upwards of 65 million until he's in his 40s
3. Lamar Jackson: If his accuracies were a tad higher, he'd be my QB1. Lamar is electric in every facet of the world. A quarterback with 92 throw power and 96 speed out the box (week 1, season 1 ratings) sounds like Madden 04 Mike Vick. When you combine in Truzz, ensuring he won't fumble the football, there's no way to properly account for Lamar, you just have to hope to contain him. I spoke on his accuracies, and even those are in the upper echelon of QBs, with the lowest being his deep accuracy (in the mid-80s). Lamar is elite.
2. Patrick Mahomes: Coming in at second we have Patty Mahomes. What more needs to be said about this guy besides the fact that he can make any throw, at any time, from anywhere. He's XF QB with Bazooka, dashing deadeye, redzone deadeye, pass lead elite (one of the best passing abilities in the game), no-look deadeye and comeback. While not as athletic as Josh Allen, his 97 throw power and low-to-mid 90s accuracies more than make up for his 84 speed.
1. Josh Allen: There's a reason the cpu takes him first in nearly every franchise fantasy draft. Josh is a passer's dream. He's an X-factor QB with bazooka (extends max throwing distance 15+ yards), Dashing deadeye, quickdraw, and fastbreak. His 99 throw power immediately stands out, giving him one of, if not the strongest arm in the league. Combine that with high 80s accuracies, 95 throw on the run and 91 throw under pressure (these are all week 1, season 1 ratings) and you have a QB ready to lead any passing attack. He's also 6'5, 237 pounds with 88 speed, 95 break sack, and 83 break tackle if you weren't already worried enough on defense.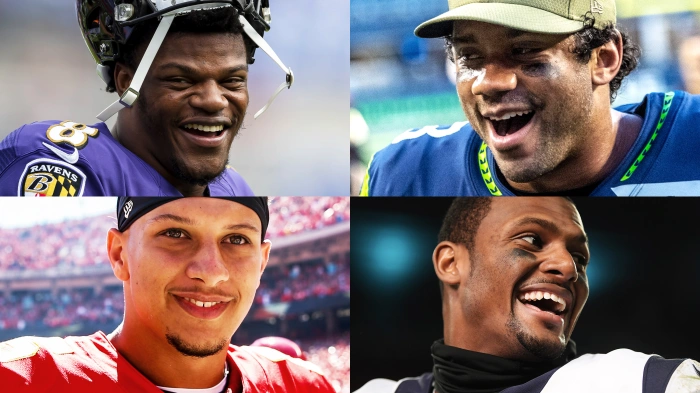 Que's top 5 QBs
5. C.J Stroud – DK needed someone to get him the ball and he's here. The Seahawks look to continue their winning ways behind the strong arm and wheels of Stroud. I can easily see him winning OROY in the NFC.
4. Jordan Love – I'm sure most would be surprised to see him this high, but I think with the addition of DJ Moore, we will see Jordan Love blossom into a top 5 passer in the league.
3. Joe Burrow – What more needs to be said about Mr. What Pressure? Burrows arm carried the Bengals to the champ game, being able to make tight window throws all season while under pressure. Look for the the onslaught to continue with all the young talent returning.
2. Josh Allen – Even tho he had a rough outing last season , almost matching INTs for TDs … I believe Tbandit turns it around this season and Allen will play at the level we know he can.
1. Lamar Jackson – This man is by far the best dual threat QB in the league. If you don't plan for the MVP, it will be a long day on defense. Not to mention , the attention he requires makes everyone else around him better.
.