Top 5 users with the most to prove is complicated because every time coaches load up they SHOULD come in thinking "time to show these boys what I'm about" but the truth is a lot of people still come in just to have fun and there is nothing wrong with that .
5 HYPEMIKE
Too me Hypemike has the most talent on the sticks . He doesn't have a flaw in his game besides maybe being young and not locked in all the time . Normally i wouldn't say pressure is on somebody with the jags but Mike is really cold . Mike Has shown when he is locked in he is almost unbeatable. I think him being young the playoffs make his palms sweat a little which is why we haven't seen that big leap yet . He reminds me a lot of a young peyton manning , all the tools all the intelligence just needs to take a deep breath and show it .
4 Que
Que has been known since he came in pml has an elite user outside of his cycle . Normally a person who doesn't have a Super Bowl appearance wouldn't have this much to prove but Que has been very outspoken in his criticism of other coaches for years and now he at least though one season looks like the coach he always laughed out . A playoff appearance is without question the bar for Que .
3 Tbruh .
Since i been in here I've heard nothing but how elite tbandit is and I've haven't seen it . I mean he is a top 16 users but not a Super Bowl contender y'all had me believing he was. It's time to realize JT knew what he was doing giving TB a great team to enhance him the same way he did me . Imagine if hype and TB switched teams . The jags wouldn't be in the playoffs and the bills would have a Ring . TB shouldn't even be on this list he is only one here because of YALL who been pumping him up . Nef was right d***
2 DK
DK is my boy but I gotta keep it a buck . He hasn't performed well in one big game . He has the talent and stick skill so there is no way he should be winless in the playoffs . I know he is feeling the pressure so he needs to come thru z
1codes
It's crazy to believe i have a Super Bowl champion at #1 but i have my reason and it's not because he was given the best starting roster that now is a little more down to earth . It's not because of my dislike or the fact that he beat me in the Super Bowl . I said when the game was over he deserved it and congrats . The reason he is #1 is because he used a broken  play to make it to the Super Bowl . Look at the updated Patch . EA patched the PA wheel that made it where the motion Player wasn't covered . Bucs coach ran that play when  he needed a key first against in the regular season and in the playoffs vs Vikings Seahawks and commanders . Think about it why did he come in the group bringing up the Qb ghost glitch ? I'll tell u why . It's because he is always up on everything broken and he uses it so much so he was scared Lamar would do cheat the way he had Been . You noticed how JT said something about it after the patch ? Yea that championship is like when Nat did disengage on his way to a ring . He gotta prove he can win this ring post patch for me and from my Dms it's alot of others who feel this way . Looks like we got a PML bubble ring on our hands smh .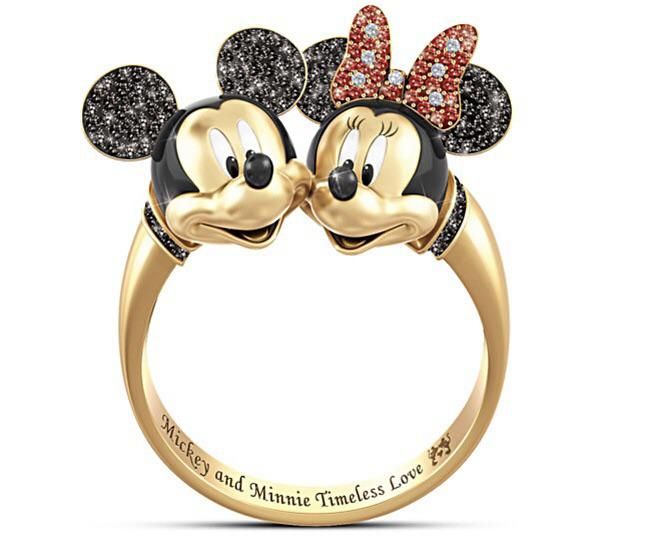 Que's Top 5 Coaches with something to prove
1. Drama – The Texans coach came in the off season shaking the league up with trades. He acquired Alvin Kamara, Jamies Winston, Deebo Samuels, and Paulson Adebo in a win now attempt. Trading away the future of this team, Drama put himself in a position where he has to win in these next two seasons to prove he made the right decision. I would've liked to see him draft rookies and learn the method to the madness, but it's all or nothing in Houston.
2. DK – The Rams had a lack luster schedule last season leading themselves to the number 1 seed in the NFC. The Rams were completely locked up on offense against the Commanders and had a quick exit in the divisional round. We saw a similar outcome when the Rams faced off week 1 against the Jaguars were the offense looked bottom 5 in the league. Having one of the few XF QBs in the game , is DK overrated? He still has not had a playoff win in PML. The pressure is on in LA.
3. Z – Not only has this Seattle coach been to multiple Superbowls in PML, he is consistently considered a top 5 coach in the league. The league is wide open, and it's never been a more even playing field. Making it to the divisional round led by Drew Lock was impressive. At this point every season is Super Bowl win for Z in Seattle, or BUSS. His legacy rides on getting a chip this cycle.
4. Que – A game at a time.
5. Bubba – The Titans struggled last season after trading away Derrick Henry for some young talent. They drafted superstars in HB Bijan Robinson and WR Jaxon Smith-Njigba and we already see a difference in the team after a Week 1 route against the Panthers. With Problem exiting the AFC South, this is Bubbas chance to grab the division by the b**** and not let go.
Kings mikes top 5 coaches with something to prove
Top 5 coaches with something to prove
Jags/Rams
Both #1 seeds were One and Done to start the season 1 playoffs. PML is known for the #1 seeds (outside of Mole and KMFO) dropping so this is not out of the norm. Can HypeMike and DK bounce back? Well after week one when the two faced off we can clearly see that the Jags have their eyes on retaining the top spot in the AFC. Could DK's run be a fluke? When will he win his first playoff game?
Titans
I love Bubba and how he plays the game. However, its interesting to see him struggle when he has a team that does not have a legendary Madden type talent. Could it be that Bubba's previous success was solely on the fact he was given broken players? Season 2 we should see Malik Willis start to enter his own. This team will only get better ratings wise. I am interested to see how the story of Bubba's cycle unfolds.
Dolphins
Que had a really bad season 1 and has vowed to regroup and come back strong for season 2. His team has all the weapons necessary and was able to pick up Will Anderson in the draft. Another down season from the Dolphins will have the league wondering if Que has lost his competitive edge.
Packers
After going to back to back Super Bowls and winning one of them it was a surprise to be given a loaded Packers squad to start the year. This team was meant to even the odds against Kmac. With him being gone however will the Pack take advantage as a top team and play like it? The Pack was able to win 13 games in season one, but after a quick Wild Card exit people have begun asking tough questions. Aaron Rogers is back… What will the Pack be able to do in season 2?
Washington
Wimmy is beloved within PML. Many of our coaches consider him a top player. He has yet to win a Super Bowl, or even make it to the big game. He does however have a lot of big time regular season wins. Can he turn things around and win when all the lights are on? Or is he just another CEO with more fans cheering him on? They say the cream rises to the top. When will Wimmy make his mark?
Z's top 5 coaches with something to prove
1. Z (myself): The Drew Lock excuse is gone. After a great offseason and an unexpected divisional round run, I have the quarterback now. Time to make it happen or continue to let the lesser folk pop off.
2. Que: He caught a lot of heat for winning 4 games less year. After a great draft and some offseason trades, it's time for Que to reestablish himself or have everyone wondering if he was that good to begin with.
3. Tbandit: After getting a team that was suited for his strengths, and placed in a division it looks like he should win, he underwhelmed until Diggs and Allen got suspended. It culminated with a wildcard exit to Cammy at home. If he can't get off to a strong start early and follow it up with a playoff win, we may have to start asking questions.
4. CEO: This is his 3rd year getting a team suited to his playstyle. With several critical CPU losses last season costing him playoff seeding, he'll have to find a way to translate his regular-season consistency into some playoff wins and fast. His playoff showing wasn't great and he's got a team that needs to be actively reloaded in order to compete in that division. Spdot is coming, Curt is building something, and KingMike is a super bowl winner.
5. Wimmy: There's been a lot of talk about wimmy being one of the top users in here, but he's never made a super bowl. With a loaded front 7 and two quality running backs, it's time for wimmy to back up the support he's gotten with a deep playoff run.