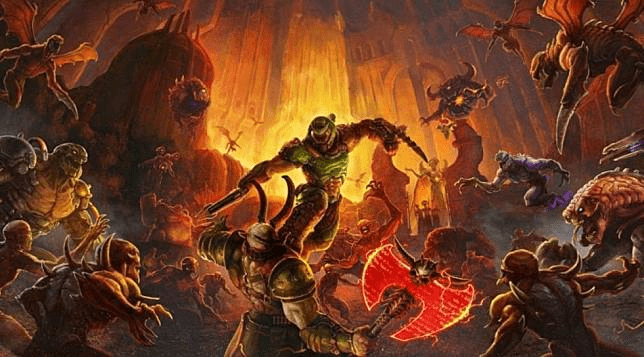 We've all heard it. What started as a comment from Mike about KMFO being the demon he needs to overcome, the word "Demon" has been utterly drilled into the ground and stripped of all meaning by yours truly (sorry Mike that's my bad). "Demon" has become a phenomenon, a way of life. We've seen how aspirations of being a top-tier demon have pushed even the nicest of guys into some truly hedonistic measures (no, Wimmy, posting the rushing leaders stats after every game isn't going to make you a demon. You're a nice guy.) With that being said, how do we define what a demon is? Is it the chat demeanor? Is it a "winning above all else" mindset? Let's discuss.
Demon is a way of life
If someone is a demon, it finds its way into every aspect of the person. One cannot be a demon on the field but not in the chat or vice versa. It is an all-consuming trait. The swagger to come into chat unafraid of anyone and throw sucker punches, only to fade away into the night after you've said your piece. A demon only lashes out when provoked, and shows why they have gained demon considerations.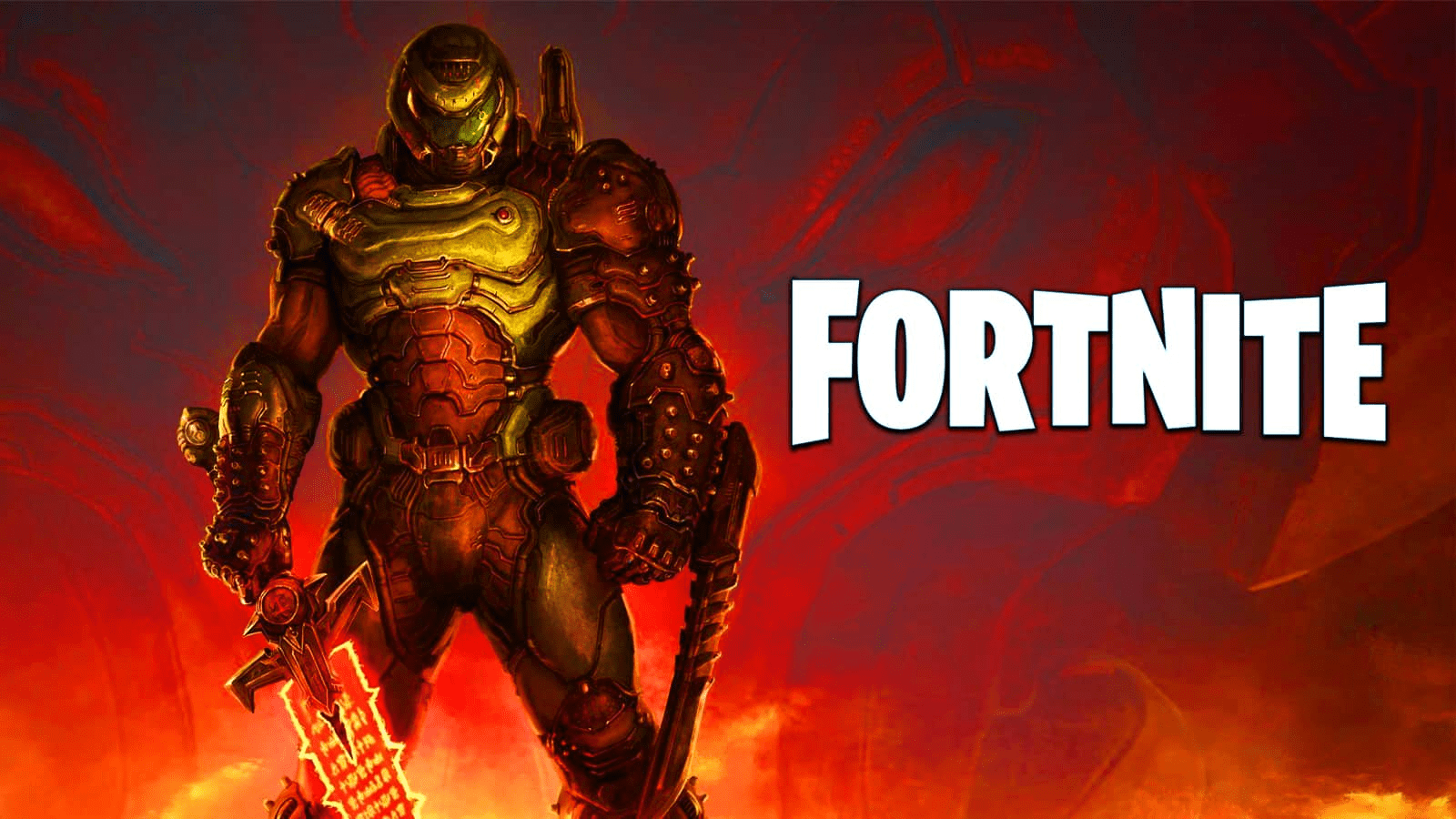 Demon is a mindset
If someone is a demon, they are going to do what it takes to win. They're going to run play-action crossers on 3rd and 30 (looking at you, Wumbo. You're a demon.) They'll hike and haul when they need to. They'll call any audibles they need to. They'll send the most unholy blitz you've ever seen, all in the name of a win. Their entire roster is going to be above 95 speed (hypemike).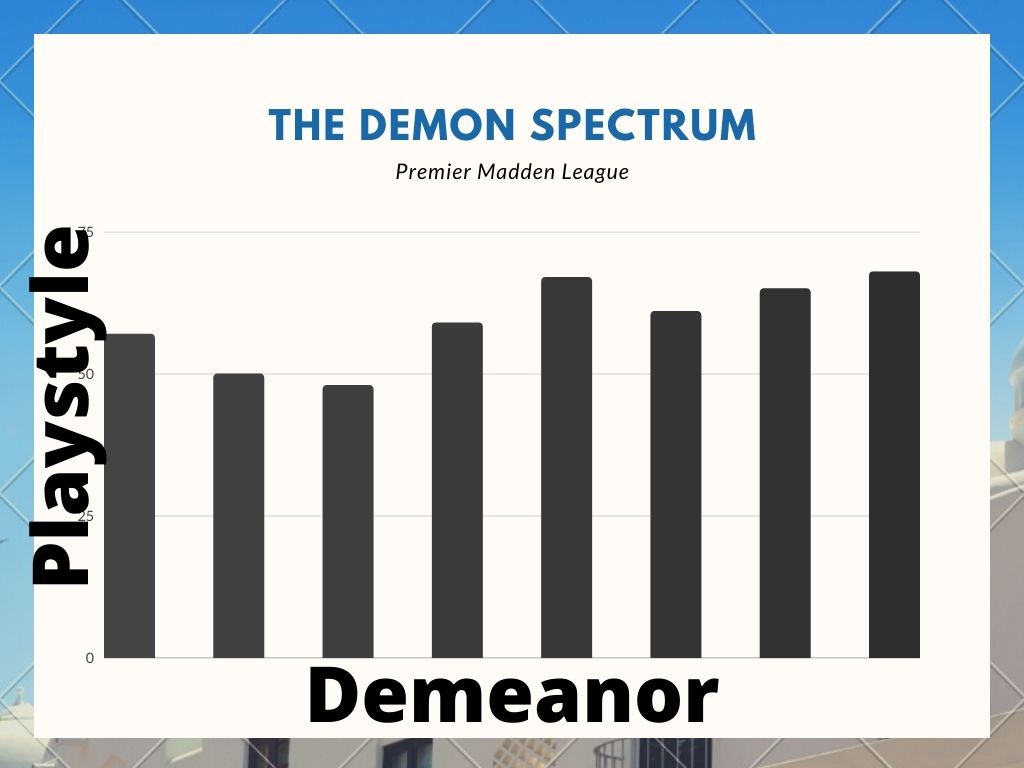 Demon is a spectrum
Everyone falls somewhere on the demon spectrum. On one axis is the demon demeanor, and on the other is the demon playstyle. Where are you? Are you a demon or a demon slayer?
(i know the graph doesn't make sense but it was the best i could get ok)
this is the worst article I have ever written
Regular Season and Playoffs
Preseason
Draft Picks
| Team | Year | Round | Pick | Overall |
| --- | --- | --- | --- | --- |
Players
| Player | Pos | Value | OVR | Age | Dev | Cap Hit | Net Savings | Penalty | Salary | Bonus | Length | Years Left |
| --- | --- | --- | --- | --- | --- | --- | --- | --- | --- | --- | --- | --- |