With the fifth season of PML starting, some quarterbacks have risen up the ranks in becoming elite and some of the top quarterbacks have taken a fall. In this post we are going to deep dive into what quarterbacks are currently in the top 5 of their class early in this season.
#5 Jordan Love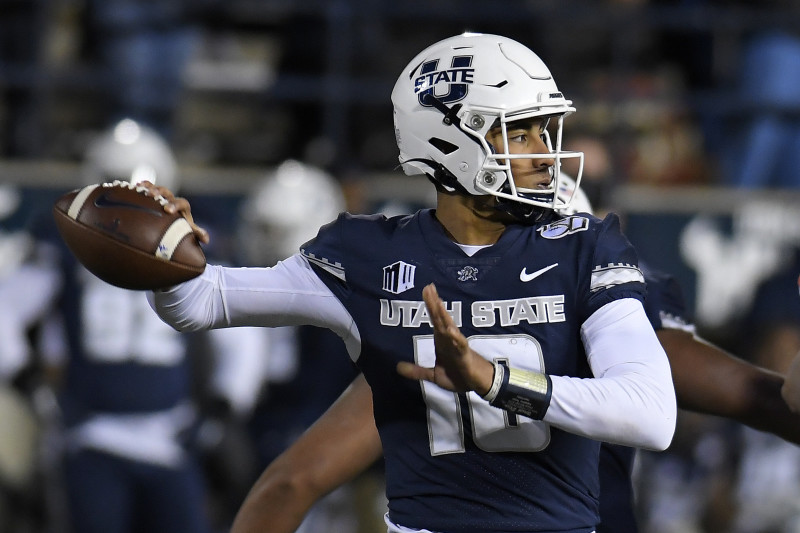 Jordan love has taken his game to a different level after joining the Raiders and some people might have some bias with me putting him here at number five but the stats don't lie. Jordan love has the highest completion percentage in the league at 79%, the highest yards per game at 401.8 ypg and is 4th in the league in passing yards while playing one less game than most of the quarterbacks in the league. Love has taken his game to the elite tier of quarterbacks and it has shown this year. He is making all the right reads, all his passes are hitting his receivers hands, and with the help of coach Jon Gruden he has been able to read a defense better and pick apart the open spots on the field. Love is currently on pace to set records for passing yards in a season and no defense has seem to yet figure out a way to stop him.
#4 DJ Uiaglelei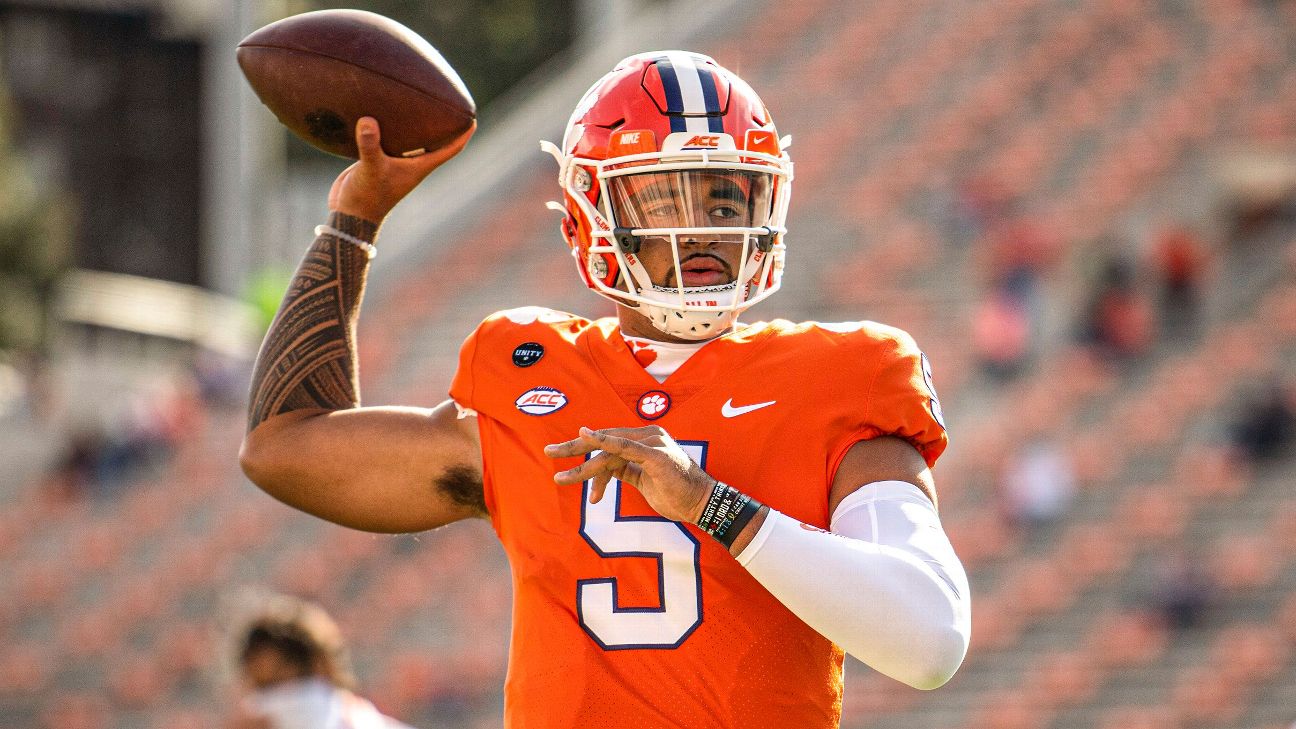 At number four we have the face of the Lions franchise, the man who turned this whole franchise around and turned it into an unstoppable force. With DJ at the helm it's safe to say that this Lions team will be a problem for years. In only five games DJ has put up franchise quarterback numbers, throwing for 1,555 yards while also having 11 passing touch downs and a 70% completion rating. Dj will never be the reason this team loses a game and has proved that he is the key to this teams offense succeeding every week. He is the star that shines on this already shining squad and if you think his passing ability is the only thing that's scary this cat can move with his legs too. He's totaled for 136 rushing yards with 2 rushing touchdowns. There's no doubt in my mind if DJ just lowers his interceptions just a little bit more that he can instantly propel to the number one spot.
#3 Baker Mayfield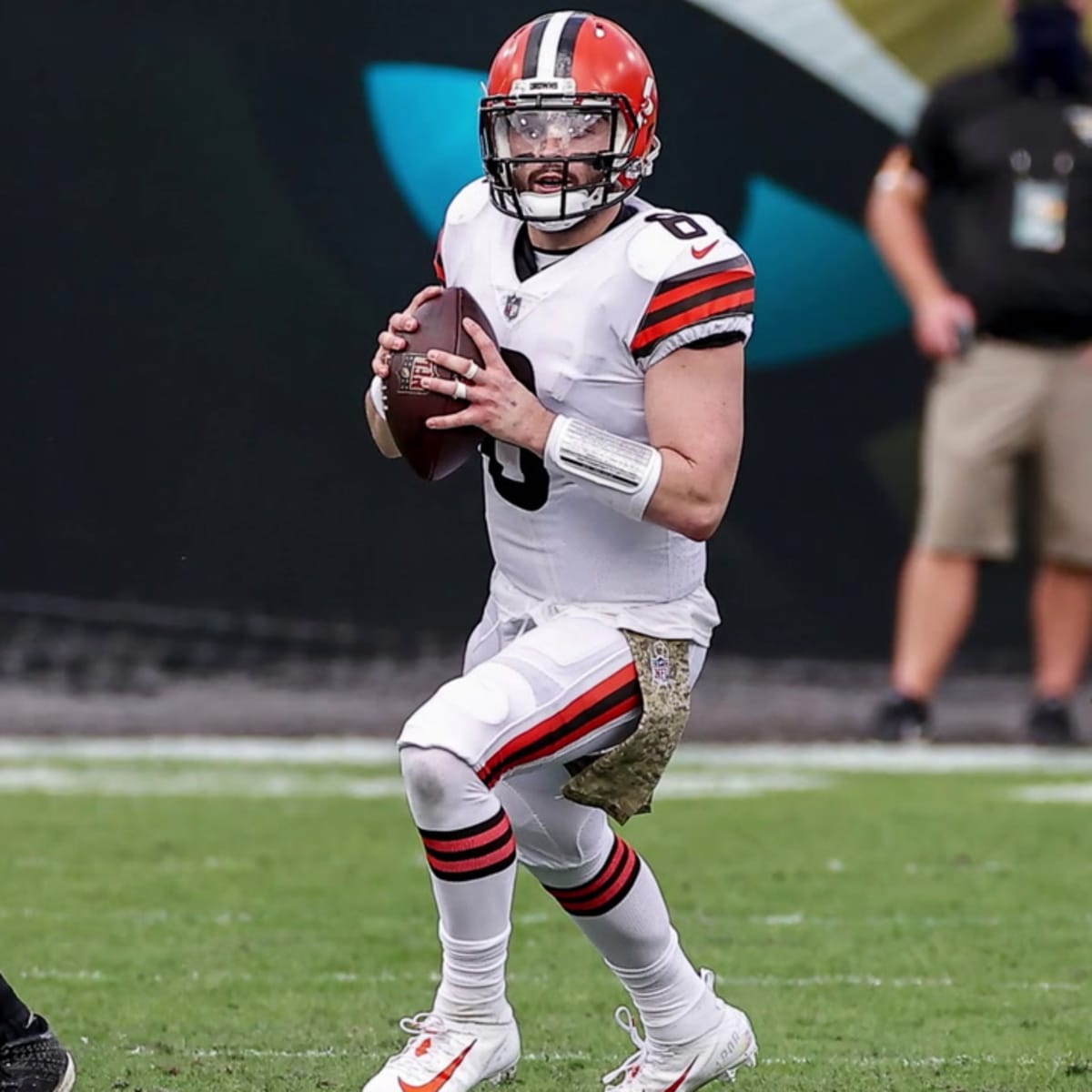 Some people might be surprise for my pick at number 3 but I fully believe that Baker Mayfield is the sole reason that this team has went from disappointing the past two seasons to taking over the AFC. With a 4-1 record currently and no plans to stop Baker is carrying this team on his back with his passing game. Obviously having Chubb in the backfield takes some pressure off of him but when you watch him play you can see he is a huge reason in why this team is getting big leads and keeping them. He has great accuracy on the deep balls and everywhere else on the field and can throw a perfect dime on the run too. Out of all the quarterbacks in the NFL Baker Mayfield is one of the few quarterbacks who can navigate in a hectic pocket and still launch the ball deep for a huge gain. He's just having an extraordinary season and if he keeps this up a play off run is definitely in the grasps for this Cleveland Browns team.
#2 Josh Allen
At number two we got Josh Allen, 3 time Superbowl champion. This guy is one of the most perfect quarterbacks in the league and if it was an all time list he'd surely take the right to #1 because of the amount of Superbowls he lead his team to. But this is not an all time list and currently this season even though he's balling out he is not the best quarterback currently. Allens numbers have dropped a little bit having only thrown for 1,366 yards and 11 touchdowns and yeah these numbers are still amazing but they aren't good enough to be put at the #1 spot. His completion percentage is second in the league at 77% and he's still taking charge of this offense helping them with a secure 4-1 record. My only knock on Allen right now is that I'd like to see some more big plays from him, he's just an insane talent with an insane arm but it seems like in some moments he's holding back on it. This guy really is a monster and it seems like he's just taking it easy now until when it matters to help secure this team their fourth Superbowl in a row.
#1 Dwayne Haskins
At Number one we have the best quarterback in the NFL at this time Dwayne Haskins. What a career this kid has had, he went from an unknown prospect that could've been replaced to an unreplaceable franchise quarterback that has singlehandedly carried this franchise to multiple winning seasons and a superbowl appearance. But what's more impressive is that he continues to get better every year and this year there is no defense in the NFL that can stop this guy. He makes every read, goes through all of his progressions properly, can sling the ball wherever he wants on the field he is just a man among boys when he is on the field. Watching how he plays is just so impressive he just makes the quarterback position look so easy. He has the best touchdowns to interceptions ratio with 12-3 while also passing for 1,375 yards. Make no mistake Dwayne Haskins is clearly the best quarterback in PML for season 5 and there is no doubt in my mind that he will carry this team to another Superbowl appearance if he remains healthy.
Regular Season and Playoffs
Preseason
Team Stats
| Offense | Stat | Defense |
| --- | --- | --- |
| () | Total Yards | () |
| () | Pass Yards | () |
| () | Rush Yards | () |
Passing
| Player | Comp/Att | % | Yards | TDs | INTs | Long | Rating |
| --- | --- | --- | --- | --- | --- | --- | --- |
Receiving
| Player | Recs | Yards | Long | YAC | Drops | TDs |
| --- | --- | --- | --- | --- | --- | --- |
| Totals | 0 | 0 | 0 | 0 | 0 | 0 |
Rushing
| Player | Attempts | Yards | Long | Broken Tackles | TDs | Fumbles |
| --- | --- | --- | --- | --- | --- | --- |
| Totals | 0 | 0 | 0 | 0 | 0 | 0 |
Defense
| Player | Tackles | Sacks | INTs | FFs | FRs | TDs |
| --- | --- | --- | --- | --- | --- | --- |
| Totals | 0 | 0 | 0 | 0 | 0 | 0 |
Kicking
| Player | FGs | Long | XPs | KOs | TBs |
| --- | --- | --- | --- | --- | --- |
| Totals | 0/0 | 0 | 0/0 | 0 | 0 |
Punting
| Player | Punts | Yards | Long | In 20 | TBs | Avg | Net Avg |
| --- | --- | --- | --- | --- | --- | --- | --- |
| Totals | 0 | 0 | 0 | 0 | 0 | 0 | 0 |
Draft Picks
| Team | Year | Round | Pick | Overall |
| --- | --- | --- | --- | --- |
Players
| Player | Pos | Value | OVR | Age | Dev | Cap Hit | Net Savings | Penalty | Salary | Bonus | Length | Years Left |
| --- | --- | --- | --- | --- | --- | --- | --- | --- | --- | --- | --- | --- |